About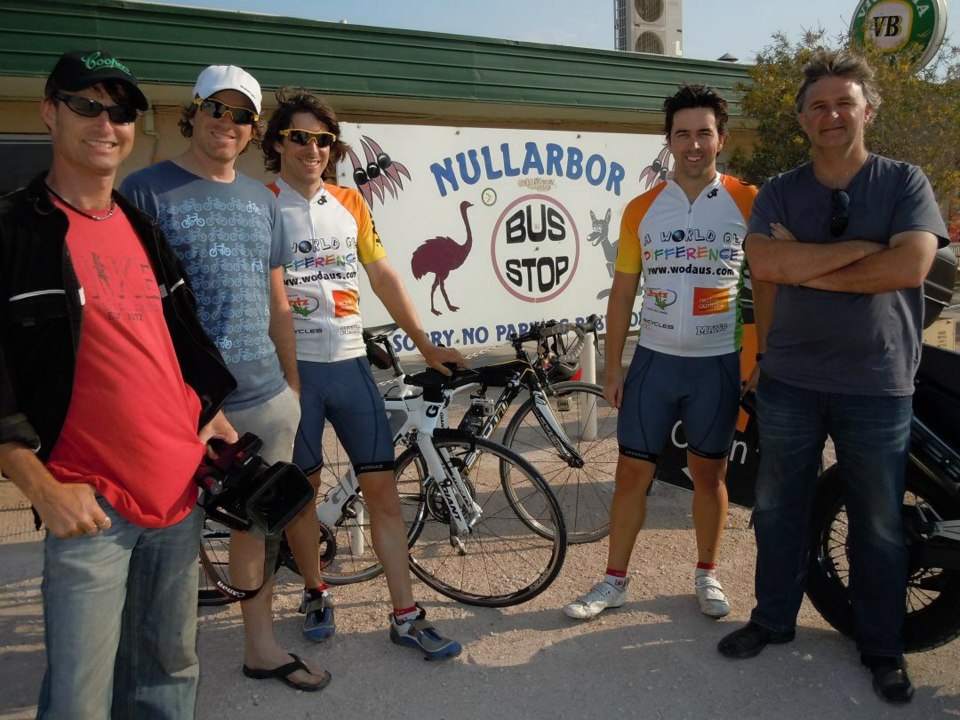 Sam Pollard is a musician with a passion for sport. He is no cycling professional, yet he made his way across Australia in 30 days on a bicycle. And not only that, straight afterwards he participated in an Ironman event. Sam embarked on a one-of-a-kind tour that has never been tried before him.

Sam Pollard, in partnership with Planet Blue Pictures, brings this tour to your screens in a four episode documentary series called "A World Of Difference". This documentary features local communities across the country, and the quirky traits of the locals that make living in regional Australia unique. It showcases cycling, and gives the viewer the opportunity to see and explore through the eyes of a rider. And most importantly, it's an eco-friendly tour, with a low-carbon footprint.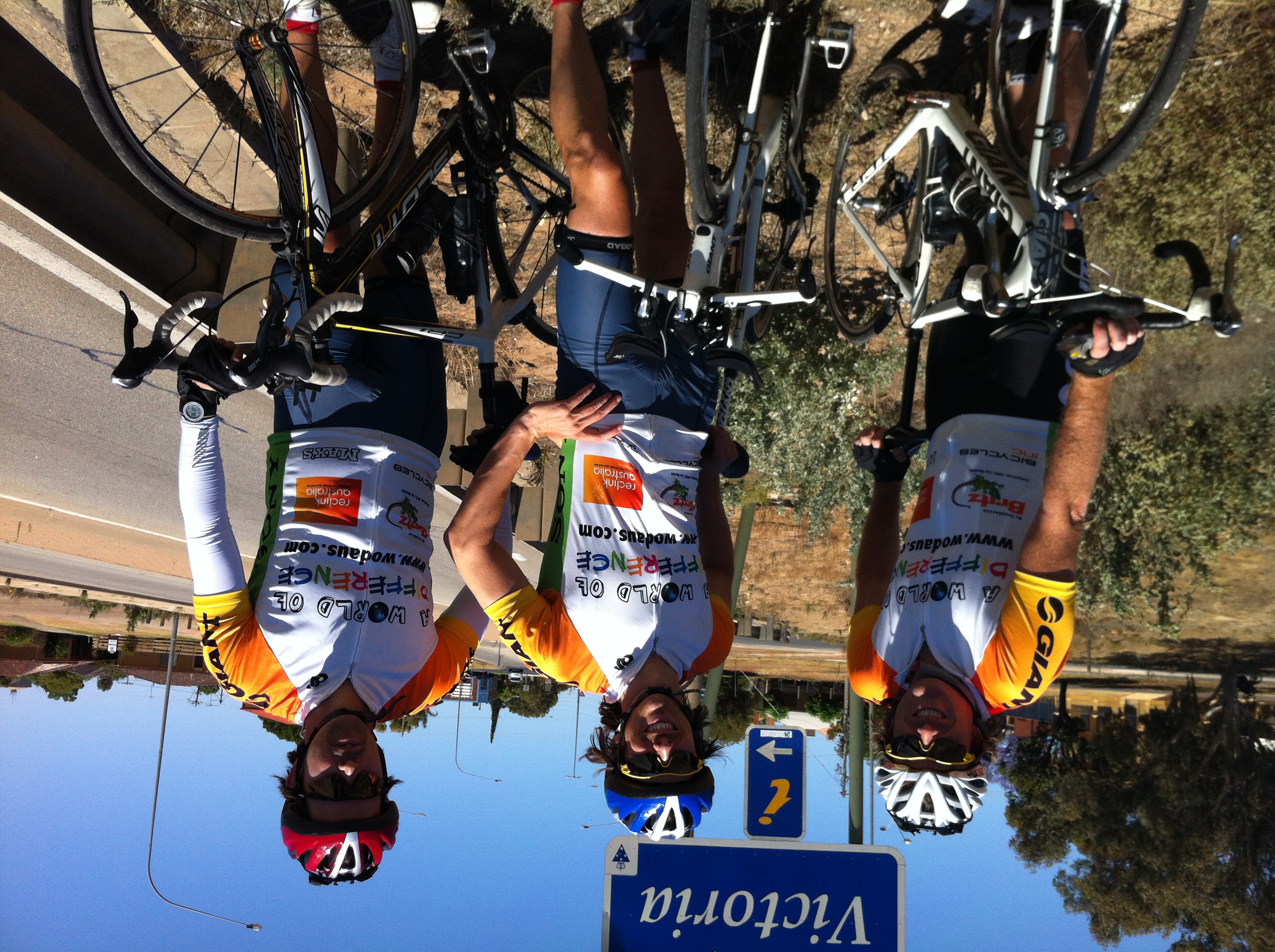 Our cast consists of Sam, his coach, and a pro cyclist presenter. A camera crew followed them on their month-long journey from Sydney, NSW on the 9th of November 2012, to Busselton, WA on the 10th of December 2012, ending with the Busselton Ironman. A World Of Difference shows Sam performing gigs along the way at various locations throughout Sydney, Adelaide, and Perth. These gigs were held in partnership with charities RecLink Australia and the Amy Gillet Foundation to help disadvantaged people get involved in music and sport, and to raise the awareness of motorists who share the road with cyclists.

A World Of Difference focuses on each destination along Sam's journey and uncovers regional Australia, with all of its oddities and the aspects that define these small towns.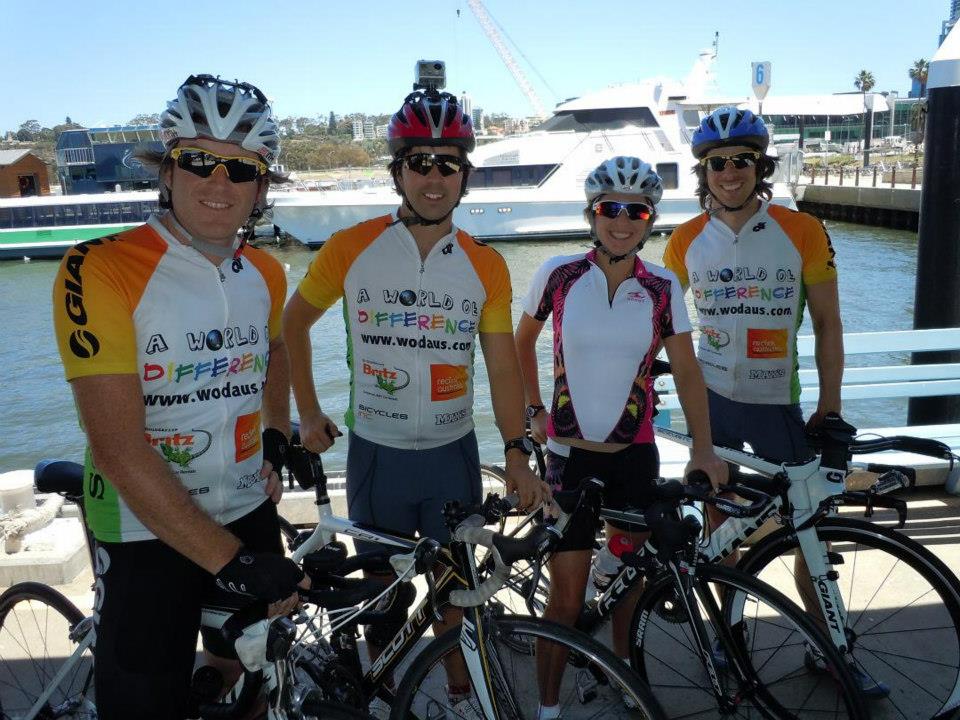 Our vision is to inspire people of all ages to become healthier and fitter through the power of exercise, namely cycling. We seek to create awareness of the benefits of cycling and educate people on maintaining a low-carbon footprint. For all the health-conscious travellers out there, this documentary aims to portray a new lifestyle and travel experience through cycling.

Cycling has become a global phenomenon with countries such as Denmark, the Netherlands, Germany, Sweden, China, Bangladesh and Japan making it a primary mode of transport. With Australia following in these footsteps, A World Of Difference truly embraces the nature of the sport and encourages its viewers to give it a go, and help care for our most important natural resource… this Blue Planet.

For more information on the film please visit the official links below.
Official Links
Comp Cards